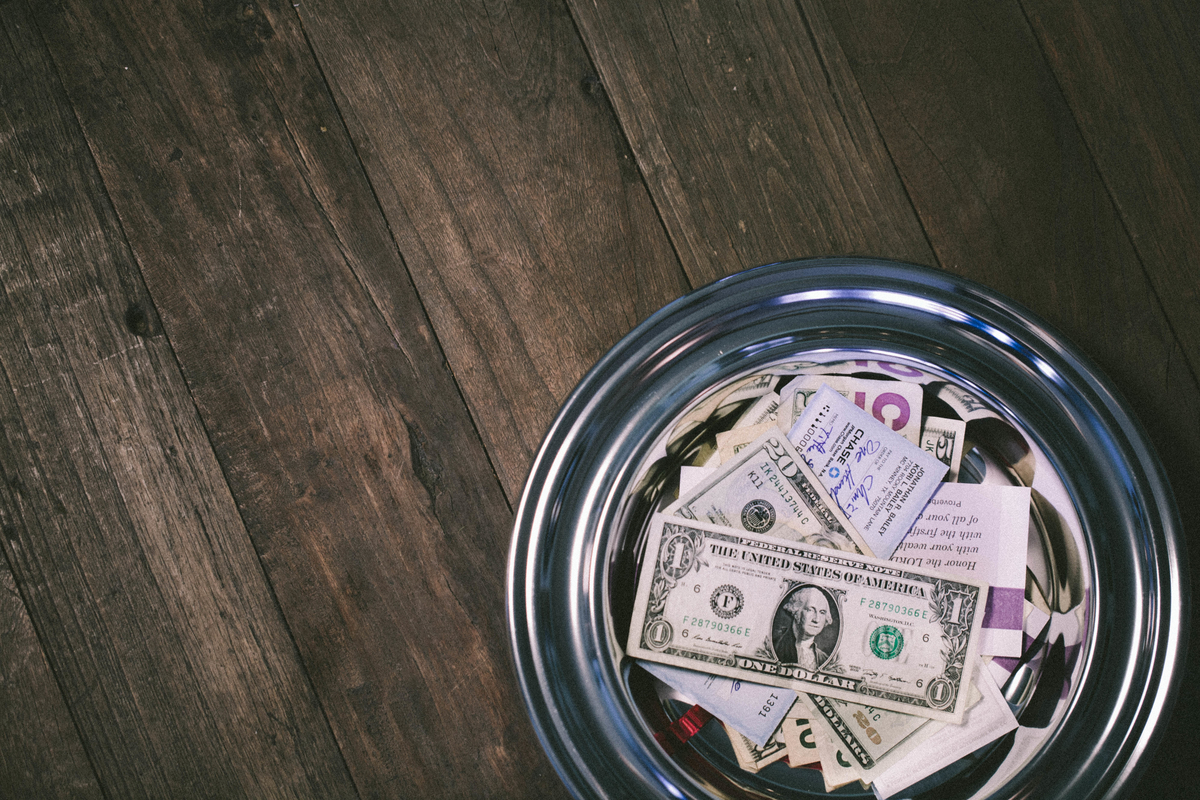 10.07.15

|

The Church

| by

Chris Stukenberg
As mentioned in the sermon on Sunday, many have a strong misunderstanding about giving and churches. Unfortunately, some televangelists and others have given "giving" a bad name and have become quite famous for their expensive tastes and luxurious lifestyles. Some recent television shows also document misuse of tax exempt status and other factors that leave many leery of giving at all. After seeing how Jesus deals with those that are ripping people off in the name of God in John 2, we should be weary of these traps. Here's some thoughts that might help you give at your local church.
1) You know where your offering is going.
Do you love your church? Your staff? The ministries your church provides? These things are created by and kept alive by corporate offerings. A majority of the expenses in a church budget are staff and building expenses. As we decide to give, it allows the church leadership to allocate funds as they see fit. You like the kids' check-in system and well-trained volunteers of an organization? Giving allowed these things to be done! This is just a logistical reality! Not only that, but there is nothing evil about a pastor earning a salary or building being built to allow the church to worship together. (cf 1Ti 5:18, Pr 11:18, Mk 12:17, Mt 22:20-22)
2) We give as the Lord leads.
This is not about 10 percent of a personal budget, but a heart tuned to being a part of God's mission here on this planet. We should start by looking at what God has provided in our lives - time, talents and treasures. I know this sounds lame, but the "T" words are easy to remember! Our time is very limited and something to consider. We were once selfish with our time, but now are willing to join God where He is working and give up of our time to meet Him there! Our talents are God-given and intended to be used and developed to serve Him and build His church. The Lord has blessed America with financial means like no country ever before. Our finances are another chance for us to consider what God has given and then give back as an act of thanksgiving to Him. I would recommend praying and asking for leading either alone or with your spouse or parents to determine where you might start with giving of your time, talent and treasure - once you have a sense of leading, follow through and live in faith according to this. This should cause us to rearrange our schedules, develop our natural/spiritual gifts and arrange our finances as such. I find it encouraging when a family will avoid/eliminate debt in order to give generously as the Lord lives. The New Testament instructs us to give generously, so we should do this! There is no sure promise of greater riches, etc to follow, but we live in faith that God has already given us all we need in Jesus (Eph 1:3) and therefore we are ready to give and trust Him with the rest! (cf. Gn14:20, Nu 7:12-89, Mt 2:11, Jn 12:2-8, Rm 12:6-8, 1Co 12:4-31, Eph 4:7-16)
3) God set an amazing example!
Jesus is the ultimate example of sacrifice while He was living and in His death. God fulfilled all the promises He had made through Jesus. God has given of Himself so generously - above and beyond what we deserve! Now, any offering we make in this life is a RESPONSE to His goodness, not an OBLIGATION or manipulative play to get more from Him. We give of what He has given to show Him we understand what He has done. We can't out-give God, but we are called to a life of sacrifice and service --- Let's follow Jesus together and well!